Tom Barnett: Doing the Courts' and Media's Jobs to Set the Records Straight
Join me Monday the 15th (3 PM CST) with my guest Tom Barnett, who is considered "unnecessarily dangerous" by the powers that ought not be. We will talk about what inspired him to take the functions of law and media into his own hands, what the backlash has been, and what he knows the people can do to stay in honour in a tyrannical system.
***

Tom Barnett studied science and medicine for 10 years. He devoted 3 years of his studies and research specifically to Mold, Fungus, Bacteria, Protozoans and Viruses. His knowledge, understanding and opinions concerning "viruses" is consistent with numerous other highly qualified scientists, doctors and PhDs.


Tom spent over a decade with chronic fatigue.  He's well educated with a high intellect, but that doesn't give an understanding of human health.  His experiences (including visions) and learning methods have given him a unique education.


Tom spent multiple periods living without money, and several stints living without a home.  Because he's not driven or confined by money, the way he thinks is markedly different.  His mind is free to question and explore paradoxes, as he doesn't have to support a thought process financially.   From this perspective, he's been able to see truth from untruth.  He never charged a client unless he repeatedly proved a methodology through experience, logic, reason and evidence.  Most people buy a qualification and hide behind it.


Past clients include everyday people with everyday problems, professional athletes, high ranking CEOs and royalty.

He has formal training and experience in lifeguarding, security operations, advanced driving instruction, and is a former athlete.


More than anything, he has refined the rare art of thinking for oneself.


Outside of his work as a researcher and educator, Tom is a keen surfer, writes music and enjoys travel, food, nature, martial arts, comedy and meditation.


https://globalbiodynamics.com/
>
---

Join King Hero Central on Telegram!
https://t.me/kingherosjourney
If you're curious about archetypes, the Hero's Journey, and how to deprogram the new world disorder, check out the following.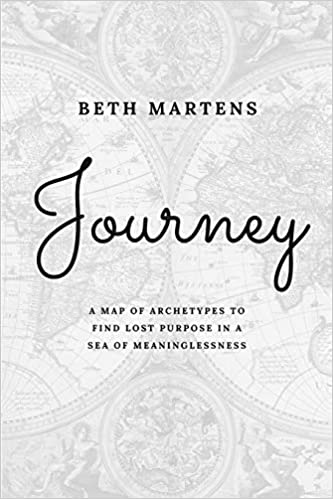 Check out the next Primal Power Course coming up!
Sign up with your email to get a free reading of your King Hero Archetype and find out where you are on the path of purpose.
Are you more of a MerPreneur who wants to be valued for your life's work? Click to sign up for a free reading of your archetype.

Order a copy of my book, Journey : A Map of Archetypes to Find Lost Purpose in a Sea of Meaninglessness 
---
Discover how to tap lost meaning, power, and purpose 
---
Get direction, strategy, breakthroughs, and a royal handhold so you can walk your path of truth with unshakeable faith
Apply to work with me one-on-one
Archetype, Purpose, and Business Coaching
---
Follow the King Hero's Journey Podcast

About Beth Martens
For business coach, archetype reader, author and coach trainer, Beth Martens, her calling is a life or death thing. After a decade as a corporate VP in her family's firm, 8 trips to India, and a 3-year battle with cancer 20 years ago, she used archetypes to save her life.

Today she helps truth lovers find their sacred purpose, be valued for their life's work, and survive the ordeals of their Hero's Journey. As recovering feminist, she is passionate about hosting the King Hero's Journey podcast highlighting leaders, entrepreneurs, movement makers, and purveyors of the truth. 

Contact: beth at bethmartens.com