Where the Land and the Law Collide - Interview with Curtis Stone
Join at 3 PM for a special King Hero interview with the highly acclaimed creator of The Urban Farmer, and Liberty on the Land podcast. Curtis Stone is a farmer, author, speaker and consultant.
His area of expertise is in quick growing, high value annual vegetables for direct consumer market streams. His book, The Urban Farmer demonstrates organic intensive techniques with a focus on business and systems to streamline labour and production. 
He offers a new way to think about farming. One where quality of life and profitability coexist.  Curtis' farm, Green City Acres is located in Kelowna, BC, Canada and was established in 2010. In an eight month growing season, the farm generates over $75,000 per year on only one third of an acre.
This is done by specializing in a select group of high value, quick growing crops that allow for multiple plantings in the same beds as well as calculated intercropping strategies. The farm has been recognized internationally, as flag ship example of how profitable and productive urban agriculture can be.
---
*** I hope you caught it live! Did you enjoy the interview? Please comment below!
If you're curious about archetypes, the Hero's Journey, and how to deprogram the new world disorder, check out the following.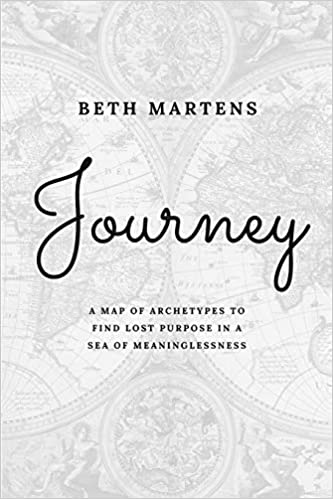 Check out the next Primal Power Course coming up!
Sign up with your email to get a free reading of your King Hero Archetype and find out where you are on the path of purpose.
Are you more of a MerPreneur who wants to be valued for your life's work? Click to sign up for a free reading of your archetype.

Order a copy of my book, Journey : A Map of Archetypes to Find Lost Purpose in a Sea of Meaninglessness 
---
Discover how to tap lost meaning, power, and purpose 
---
Get direction, strategy, breakthroughs, and a royal handhold so you can walk your path of truth with unshakeable faith
Apply to work with me one-on-one
Archetype, Purpose, and Business Coaching
---
Follow the King Hero's Journey Podcast

About Beth Martens
For business coach, archetype reader, author and coach trainer, Beth Martens, her calling is a life or death thing. After a decade as a corporate VP in her family's firm, 8 trips to India, and a 3-year battle with cancer 20 years ago, she used archetypes to save her life.

Today she helps truth lovers find their sacred purpose, be valued for their life's work, and survive the ordeals of their Hero's Journey. As recovering feminist, she is passionate about hosting the King Hero's Journey podcast highlighting leaders, entrepreneurs, movement makers, and purveyors of the truth. 

Contact: beth at bethmartens.com