The Natural Current of Decentralization with Alfa Vedic Co-Founder, Mike Winner
Mike Winner is the co-founder and technical director for Alfa Vedic, an off grid farm and wellness co-op focused on innovative solutions for a new era of self-mastery, health independence and personal sovereignty.
Mike, along with Dr. Barre Lando, hosts a weekly podcast called Alfacast that delves into a vast range of topics related to the new cutting-edge terrain of health freedom and spirit science.
With a bachelor's degree in Film Studies and History from the University of California, Santa Barbara, Mike aims to elevate the conversation of global consciousness through captivating and positive story telling processes, new decentralized technologies and life changing health and freedom festivals where humans get to be humans again.
Mike's unique perspectives and positive outlook on the current global situation is a refreshing breather from the often negative nihilistic take so common in today's materialistic world.
For Mike, it is all about decentralizing power and returning to our spiritual selves in the process. He is excited for a future where free energy and regenerative agriculture will give us the ability to create systems where we can live in abundance and not scarcity.
Join live March 1st, 3 PM CST!!
Learn more at www.alfavedic.com
---
*** I hope you caught it live! Did you enjoy the interview? Please comment below!
If you're curious about archetypes, the Hero's Journey, and how to deprogram the new world disorder, check out the following.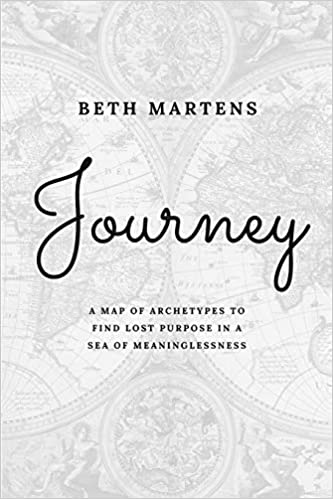 Check out the next Primal Power Course coming up!
Sign up with your email to get a free reading of your King Hero Archetype and find out where you are on the path of purpose.
Are you more of a MerPreneur who wants to be valued for your life's work? Click to sign up for a free reading of your archetype.

Order a copy of my book, Journey : A Map of Archetypes to Find Lost Purpose in a Sea of Meaninglessness 
---
Discover how to tap lost meaning, power, and purpose 
---
Get direction, strategy, breakthroughs, and a royal handhold so you can walk your path of truth with unshakeable faith
Apply to work with me one-on-one
Archetype, Purpose, and Business Coaching
---
Follow the King Hero's Journey Podcast

About Beth Martens
For business coach, archetype reader, author and coach trainer, Beth Martens, her calling is a life or death thing. After a decade as a corporate VP in her family's firm, 8 trips to India, and a 3-year battle with cancer 20 years ago, she used archetypes to save her life.

Today she helps truth lovers find their sacred purpose, be valued for their life's work, and survive the ordeals of their Hero's Journey. As recovering feminist, she is passionate about hosting the King Hero's Journey podcast highlighting leaders, entrepreneurs, movement makers, and purveyors of the truth. 

Contact: beth at bethmartens.com