Putting Knowledge and Limits to the Fire Test - With Matthew Belair
Matthew Belair is a bright light who constantly finds his own edge. A prolific podcaster and teacher of his people, Matt and I talked about how growing up a martial artist was Matt's path to understanding how to train and put himself to the test.
He traveled to 30 countries, sought out the masters, and learned the skills to become empowered so he could share it with other people.
"The short cuts look like showing up and doing the work."
We talked about how clarity of values, curiosity, and showing up gives you direction and the way to how you know you're on track.
He believes in truth over politicians and the sides of the factions that are enacting their Luciferian binding and violence on in the world. 

Check it out! 
---
Discover more about Matt Belair's work at his website www.mattbelair.com
---
Are you curious about archetypes, the Hero's Journey, and how to deprogram the new world disorder? 

Order a copy of my book, Journey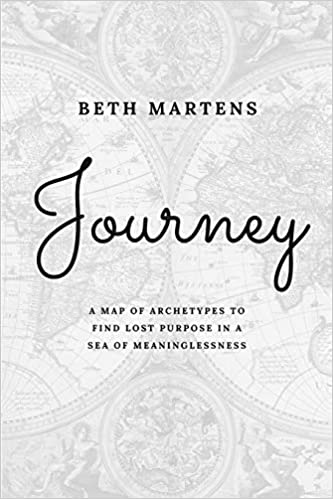 A Map of Archetypes to Find Lost Purpose in a Sea of Meaninglessness 
Get a reading of your King Hero Archetype to find out where you are on the path of purpose. https://kingheros.bethmartens.com/
Are you more of a MerPreneur who wants to be valued for your purpose? Click below for a free reading of your MerPreneur Archetype.
https://bethmartensmerpreneur.simpler...
Apply to work with me in one on one archetype and/or business coaching
Follow the King Hero's Journey Podcast
Anchor FM https://anchor.fm/beth-martens
Spotify https://open.spotify.com/show/0sWW9Gj...
Apple Podcasts https://podcasts.apple.com/us/podcast...
Breaker https://www.breaker.audio/king-heros-...
Google Podcasts https://www.google.com/podcasts?feed=...
Pocket Casts https://pca.st/2d57orwc